If you're after replacement parts for a new or older model, a service, or warranty claim please contact our service centre.
All spare parts are readily available. All solutions, deodorisers, shampoo, floor concentrate, fragrances & Mentholaire Vapouriser Fluid are in stock.
We offer a 12-month warranty on all work carried out within our Authorised Service Centre.
All quotes to repair are $50. if we proceed with repairs, it is included in the labour cost.
So that we can help you, let us know which version of the Rainbow Total Cleaning System you have. Use the image below to help you.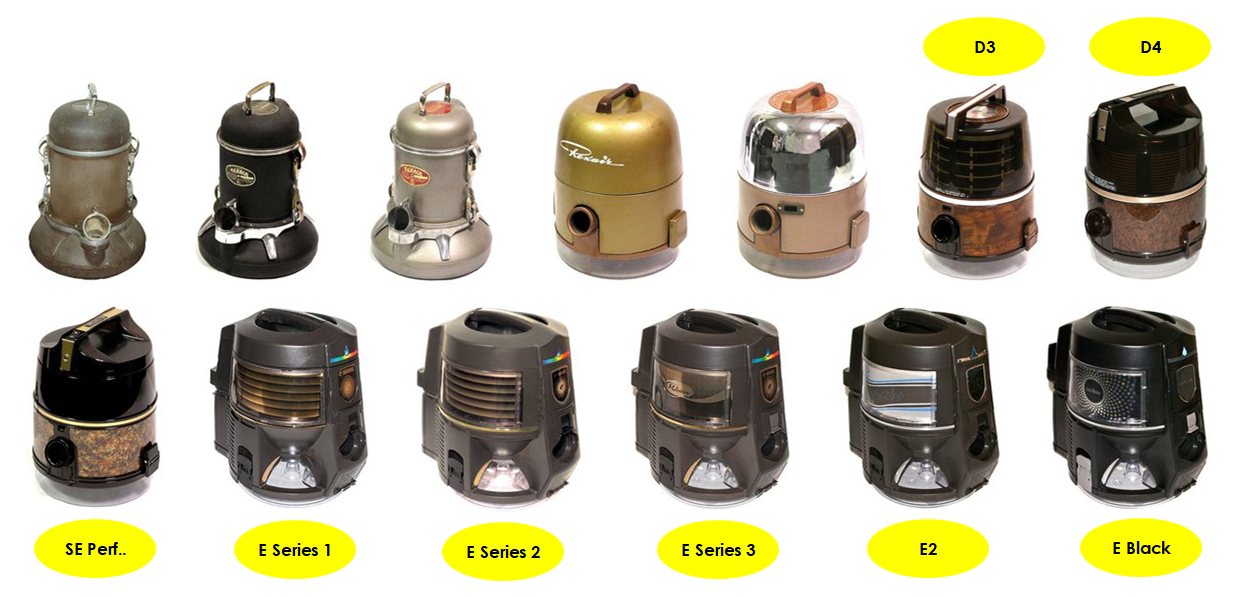 Contact our Service Department for all your warranty, service and replacement part needs.

Book now for your private in-home demonstration from one of our fully trained team members.

For all your Rainbow Total Cleaning System needs, don't hesitate to contact your authorised Qld representatives.