Rainbow Total Cleaning System Est in 1936
Authorised Rainbow Distributor Since 1986
Rainbow Total Cleaning System Est in 1936
Authorised Rainbow Distributor Since 1986
The Rainbow Total Cleaning System
The Rainbow has been designed not only to give constant cleaning efficiency but also to deliver fresh clean air into the home while it is cleaning. How? Water is the answer! Water is the filter: all the dirt and dust is trapped in the water and the home is filled with fresh clean air. Add our deodoriser or fragrance, or use the mentholaire vapouriser fluid and replace a vapouriser. With the Rainbow, you can clean everything in your home. All soft furnishings, dusting and sweeping, wash and dry hard floors, defrost the fridge and freezer; cleans pillows and mattress and if you do have rugs or carpet it will deep clean and shampoo those as well.
Call us to learn more about the Rainbow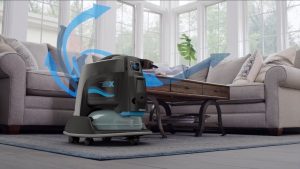 Rainbow Queensland Established in 1986!

Contact our Service Department for all your warranty, service and replacement part needs.

Book now for your obligation-free demonstration from one of our fully trained team members.

For all your Rainbow Total Cleaning System needs, don't hesitate to contact your authorised Qld representatives.
Results that speak for themselves!
Request a No-Obligation Demonstration
We pride ourselves on demonstrating the latest in Rainbow Total Cleaning System technology in such a way you'll be asking for more. What's the point of demonstrating to you how to operate one of the greatest cleaning systems on the market without you having a go for yourself.  You'll be surprised at how effortlessly this complete cleaning machine is to operate.
What are you waiting for? Put us to the test, you'll be glad you did.